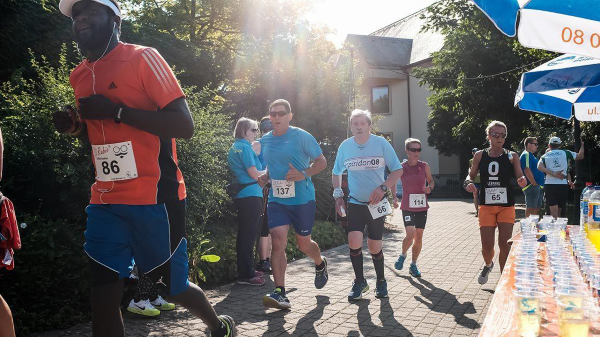 The 21st edition of the 1,000 km Hesper race will take place on Sunday 10 July 2022; as in previous years, the organising committee of the "Laftreff Hesper" as well as the municipality of Hesperange will donate all registrations for the benefit of Handicap International.
The objective of the race is to gather the greatest number of runners to run a total of at least 1,000 kilometres.
Business teams will also take part in the race. "It's a good way to work on team cohesion," said Mathilde Noël, Philanthropy and Donor Relations Officer for Handicap International Luxembourg. "We also developed the concept of online fundraising to make the race more competitive. In addition to the kilometres traveled, anyone can easily create an online collection (https://www.okpal.com/sponsors/hi-lux). Each sportsman can thus be supported by his family, his friends, his colleagues, by setting a united objective".
The 2019 edition brought together 660 participants who traveled 7,118 km to collect the sum of €5,941. "That's as many square-metres cleared, thus protecting dozens of villages from accidents. Thanks to the Latreff Hesper, the runners of the 1,000 km Hesper and the Commune of Hesperange, hundreds of children and adults can once again go to school or to the fields without risking their lives, but there is still a lot to be done."
Registration costs a minimum of €5 per adult and €3 for children to be paid to the Laftreff Hesper Committee via transfer to the CCP of the LT Hesper: LU97 1111 1712 4237 0000 or on the spot on the day of the race.
Prizes for the best runners/walkers (woman and man) as well as raffle and surprise prizes will be organised.
Further information is available online via: https://www.lthesper.lu.