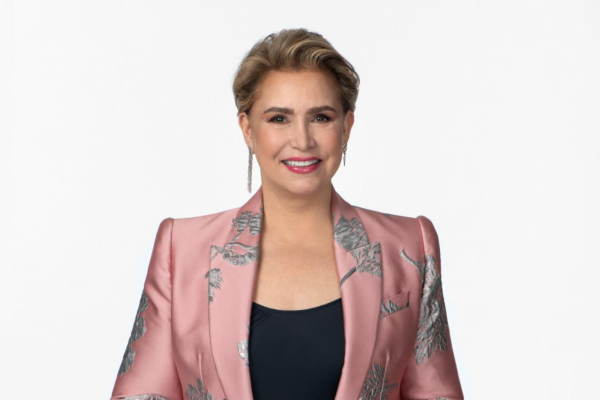 HRH Grand Duchess Maria Teresa of Luxembourg; Credit: © Cour Grand-Ducale / Emanuele Scorcelletti
Her Royal Highness Grand Duchess Maria Teresa of Luxembourg, born on 22 March 1956 in Havana (Cuba), will celebrate her 67th birthday on Wednesday.
Grand Duchess Maria Teresa, born María Teresa Mestre Batista, is one of four children of José Antonio Mestre and María Teresa Batista-Falla de Mestre.
She and her family (of Spanish origin) left Cuba in 1960 amid the Cuban Revolution, moving to New York in the United States before settling in Geneva in Switzerland. During her studies in Political Science at the University of Geneva, she met His Royal Highness (then) Hereditary Grand Duke Henri of Luxembourg. She obtained her degree in 1980 and on 7 November that same year, the couple announced their engagement.
On 14 February 1981, María Teresa Mestre Batista and Hereditary Grand Duke Henri got married at the Notre-Dame Cathedral of Luxembourg. They have four sons and one daughter: Prince Guillaume, the Hereditary Grand Duke of Luxembourg, Prince Félix, Prince Louis, Princess Alexandra and Prince Sébastien. They also have four grandsons and one granddaughter.
On 7 October 2000, Hereditary Grand Duke Henri became the Grand Duke of Luxembourg and Princess Maria Teresa assumed the title of Grand Duchess of Luxembourg.
Over the years, the Grand Duchess has initiated and presided over several charitable projects and non-profit organisations, for example the Fondation du Grand-Duc et de la Grande-Duchesse. She has granted her patronage to non-profits such as the Luxembourg Red Cross and Fondation Cancer and, in 2019, she initiated the Stand Speak Rise Up! (SSRU) non-profit organisation to denounce rape as a weapon of war.