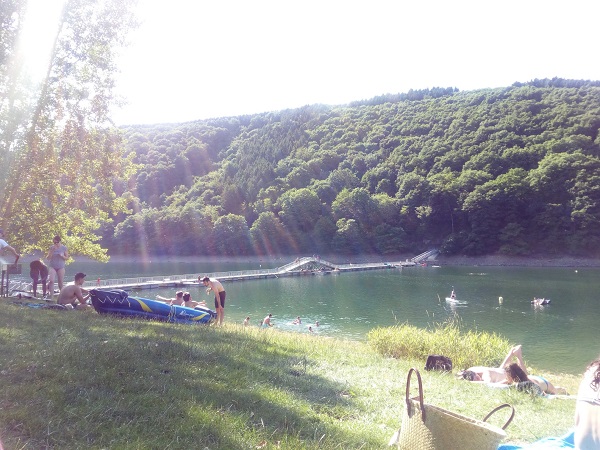 Upper Sûre Lake (Stauséi) in 2017; Credit: Jazmin Campbell
The Grand Ducal Fire and Rescue Corps (Corps grand-ducal d'incendie et de secours - CGDIS) has reported that a wildfire broke out (and has since been brought under control) at Upper Sûre Lake on Monday evening.
The CGDIS received reports of the wildfire at around 19:15 and arrived on the scene about 30 minutes later.
40 firefighters from five CGDIS intervention and rescue centres as well as the GATO group with a drone were on site to fight the blaze. By 21:30, the fire was extinguished.
The CGDIS recently warned of an increased risk of vegetation and forest fires amid the ongoing heatwave; temperatures were already very high in Luxembourg on Monday 18 July 2022 and now MeteoLux has issued a red weather warning for extreme heat on Tuesday 19 July 2022, with maximum temperatures possibly reaching up to 39°C in certain areas.
The wildfire at Upper Sûre Lake was not an isolated incident at the European level, as a series of forest fires have engulfed parts of Europe, particularly France, Spain, Portugal and Greece in recent weeks.