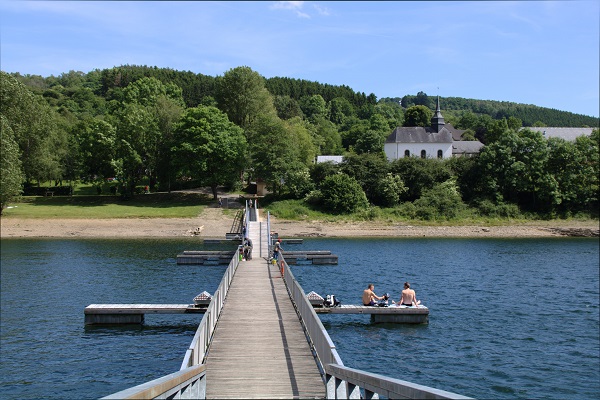 Credit: Guy Krier
Luxembourg's National Roads Administration has announced that the floating footbridge between Lultzhausen and Liefrange, which was recently subjected to vandalism, is scheduled to reopen on Thursday 30 June 2022.
As part of acts of vandalism that were committed last weekend at Upper Sûre Lake, the Lultzhausen floating bridge was badly damaged. Since security was no longer guaranteed, the authorities decided to close the footbridge to the public temporarily.
The National Roads Administration is currently carrying out the work necessary for its reopening, which will last several days. The floating bridge will be accessible again from next Thursday.
Signs have been put in place to indicate diversions for hikes affected by this closure.