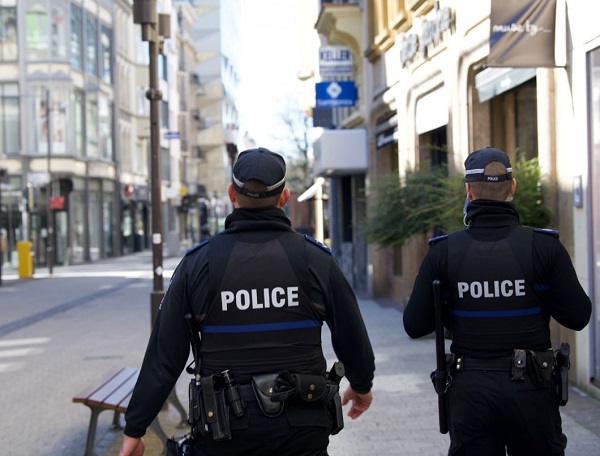 Credit: Police Grand-Ducale
The Grand Ducal Police have reported that, during the past week, they carried out around 236 checks across the Grand Duchy to ensure compliance with the legal provisions against the spread of COVID-19.
In addition to the rules relating to the curfew (around 130 checks) and large gatherings, these checks also focused on compliance with the sanitary concepts within shopping centres and other commercial activities.
A total of 104 people were fined, around 90 of whom had broken the curfew in place between 00:00 and 06:00.
In fourteen cases, police officers drew up a protocol or report for non-compliance with the sanitary regulations for the responsible authorities.