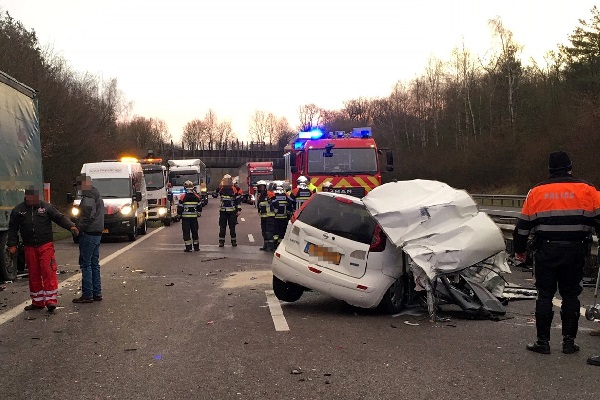 Credit: Police Grand-Ducale
In the early morning of Tuesday 12 March 2019, a traffic collision on the A1 Motorway between a lorry and a car resulted in the death of one driver.
At around 03:20 on Monday morning, a lorry and a car collided on the A1 Motorway in the direction of Luxembourg, just behind the Potaschberg exit. The accident resulted in the serious injury of the car driver and the death of one car passenger, a 39-year-old resident of Esch-sur-Alzette, at the scene. The lorry driver suffered no injuries.
The exact cause of the fatal accident remains uncertain.
The motorway was closed until 08:20 due to identification work.