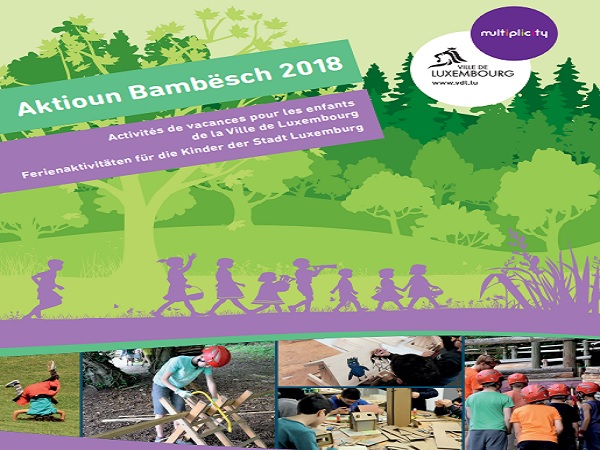 Credit: VdL
With the Christmas holidays fast approching, registration is now open for the Ville de Luxembourg's Aktioun Bambësch until 20 November 2018.
For more than 40 years, the Ville de Luxembourg has been offering children from grades 1.1. to 4.2 who live in the City of Luxembourg the opportunity to participate in the Aktioun Bambësch, a series of leisure activities organised during the school holidays, based on learning through play, the joy of discovery and groupwork.
Aktioun Bambësch is organised by the "Educational and Leisure Centre" (CAPEL) of the Ville de Luxembourg. On site, the children are guided and instructed by young people who have undergone specific training and who work under the supervision of CAPEL's educational staff. Participation, as well as the use of AVL special shuttles for transport to the activity venues, are free of charge and children are free to come on the days of their choice.
From now until 20 November, parents are requested to register their children for this year's Aktioun Bambësch which will take place every afternoon from 31 December 2018 to 4 January 2019 (with the exception of 1 January 2019) from 14:00 to 18:00. The registration form and more detailed information are available on the website www.capel.lu.