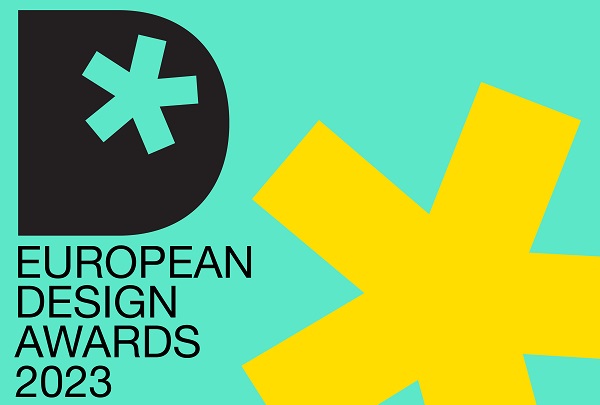 From Wednesday 31 May to Sunday 4 June 2023, Luxembourg City will host this year's European Design Festival.
Design Luxembourg asbl, organiser of the festival, has planned five days of varied events aimed at attracting creative talents from across Europe as well as the public. Conferences, studio visits, workshops, a designers' market and exhibitions, as well as two evening events, are on the agenda.
The festival will showcase local talent and Luxembourg creations on Thursday 1 June 2023 at the Luxembourg Design Awards, which will reward design disciplines across the board. The prestigious European Design Awards ceremony, honouring the best practices in communication design, will then take place on Saturday 3 June 2023.
Other highlights include lectures by influential figures in the design world such as: Alice Rawsthorn, design critic and author from the UK; Thierry Brunfaut, Director of Base Design (Belgium); Julia Kahl, founder of Slanted Publishers (Germany); Verònica Fuerte, Director of Hey (Spain); Pauline van Dongen, solar designer from the Netherlands; Mellie La Roque, President of Designers Éthiques (France).
Moreover, two round tables will address current design issues. The first will be devoted to artificial intelligence (AI) and will feature Marc Engenhart, designer and author, as the main speaker. He will explain the impact of AI and its application in the world of design today. The second will focus on ethical issues in design.
Festival attendees will also have access to various exhibitions in public spaces and partner cultural institutions. The Cercle Cité in Luxembourg-Ville will present the "What the Flag?!" exhibition, whilst Casino Luxembourg's "Jailbird" exhibition will showcase products conceived by designers and made by inmates employed by Défi-Job, a social and creative initiative that aims to reduce recidivism and helps inmates reintegrate into working life. Rotondes in Luxembourg-Bonnevoie will pay tribute to its railway history by hosting a life-size portion of a station platform, complete with rails, seats, luggage trolleys, ticket machines and composter ticket-punch machines. The installation will be painted entirely in white, which is expected to be a magnet for creative graffiti artists, illustrators, muralists and other urban painters. An exhibition of the winners of the Luxembourg Design Awards will also be on show at the Rotondes gallery.
The programme also features workshops, a film screening, studio visits to the 1535° Creative Hub, as well as parties and other events aimed at bringing visitors together, inspiring them and creating links, all in a festive atmosphere.
To round off the programme, the Augenschmaus Creators Market will take place at the Schluechthaus Hollerich on Sunday 4 June 2023. This event will allow visitors to discover new design talent and take home unique and original creations.
According to the organiser, the festival represents a unique opportunity for design enthusiasts to meet recognised experts in their field, to exchange innovative ideas and to reflect on the challenges of contemporary design.
Further information is available online at https://www.europeandesignfestival.lu/.