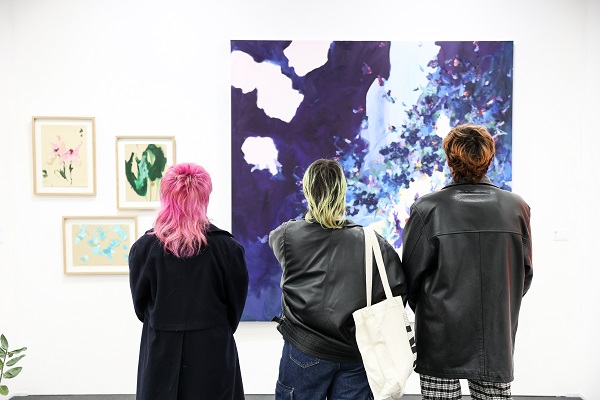 Maruani Mercier at Luxembourg Art Week 2022; Credit: Sophie Margue
The eighth edition of Luxembourg Art Week, Luxembourg's international contemporary art fair, attracted more than 20,000 visitors.
This edition, which took place in Glacis in Luxembourg-Limpertsberg from 11 to 13 November 2022, saw visitor numbers increase by almost 30%, with over 20,000 visitors having attended the event across three and a half days.
With a newly appointed selection committee, the fair also boasted, according to the organisers, an unprecedented quality of artistic proposals across its three sections: Main Section, Take Off and Solo. The Take Off prospective section did particularly well with its strong focus on contemporary topics, such as non-fungible tokens (NFTs) and the LGBTQIA+ community.
A total of 80 galleries participated in this year's fair. Many galleries were able to report sales to loyal and engaged local collectors while noting the constantly growing presence of foreign visitors (over 45 nationalities).
The next edition of Luxembourg Art Week will be held from 10 to 12 November 2023.