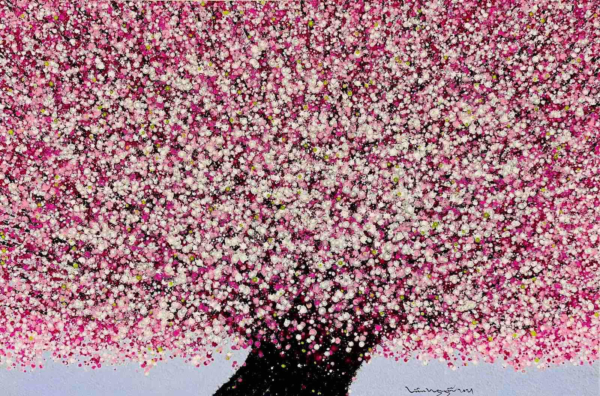 Cherry Blossom by Lieu Nguyen Huong Duong; Credit: Ruth Gallery
Ruth Gallery at Casino 2000 in Mondorf-les-Bains is showcasing group exhibition from seven contemporary artists from different continents with different styles of painting.
The "Imaginary Journeys" exhibition is open to the public from Saturday 22 January 2022.
The paintings are a mix of abstract, figurative and pop art culture, showcasing artists from Vietnam (Lieu Nguyen Huong Duong and Bui Van Hoan), Midle East (Dganit Blechner and Michael Waizman) and Africa (The current trend, Alhassane Konté and Koné Zié)
The "Imaginary Journeys" exhibition will run from 22 January 2022 to 27 March 2022. Opening hours: Monday to Sunday, from 10:00 to 19:00.
Ruth Gallery is a contemporary art gallery focused on Africa creation. The gallery is based at Casino 2000 (5 Rue Flammang, L-5618 Mondorf-les-Bains).