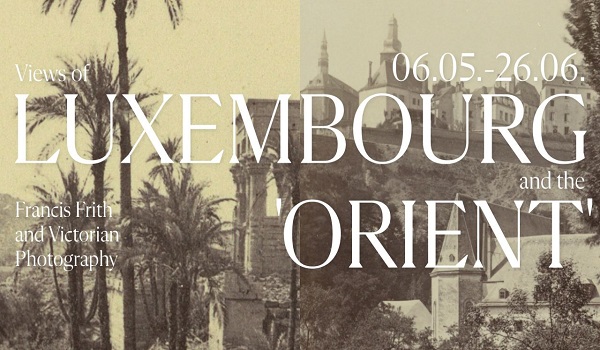 Credit: BnL
The National Library of Luxembourg (Bibliothèque nationale du Luxembourg - BnL) will be displaying the exhibition "Views of Luxembourg and the 'Orient' - Francis Frith and Victorian Photography" from 6 May to 26 June 2021.
Through this exhibition, the BnL presents two very different sceneries photographed in the 19th century by English photographer Francis Frith: the picturesque neighbourhoods of Luxembourg, a small country in Europe, and the grand archaeological sites in the mysterious distant "Orient".
These places were captured by the new medium of the time, photography, which according to Francis Frith portrays the world truthfully. His emphasis on the truthfulness of photography, however, ignores the subjectivity involved in the decision of what to shoot.
In 1880, a photo collection, which showed eleven views of Luxembourg City and its lower town taken in three different formats, was published by the bookshop Pierre Brück. The newspaper Luxemburger Wort pointed out in an article on 13 March 1880 that the collection showed "some of the most beautiful spots of the city". Francis Frith & Co, a photographic company named after its renowned founder and Victorian photographer, took these photos. Predicting the growth of tourism, Mr Frith set out to photograph every city, town and landscape in Britain. He further developed his commercial idea by commissioning photographers to go to the four corners of the globe.
Through Francis Frith's essays and quotes, viewers discover in this exhibition the photographer's concept, the difficulties presented by the new medium and the context in which the exhibited images were produced.
The exhibition is part of the 8th edition of the European Month of Photography with the theme "Rethinking Nature / Rethinking Landscape".
Guided tours in English are scheduled to take place on Saturday 15 May and Saturday 5 June 2021, from 11:00 to 12:00 (both days). Prior registration is obligatory via email: reservation@bnl.etat.lu.
In the context of the COVID-19 pandemic, wearing a mask is required at the BnL.