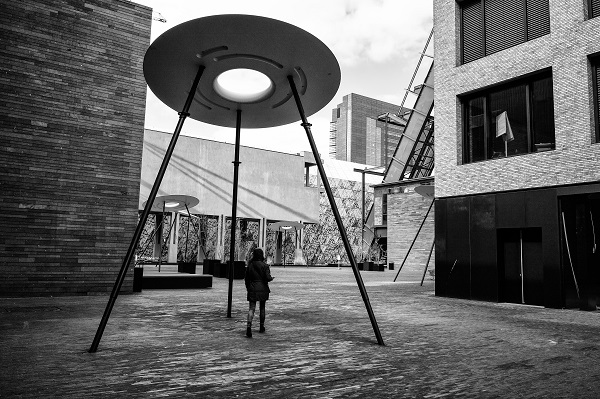 Credit: Veronique Fixmer / Street Photography Luxembourg
From 13 to 16 May 2021, the Street Photography Luxembourg collective, in collaboration with the Rotondes, is organising the 5th edition of the Luxembourg Street Photography Festival (LSPF).
Alongside conferences and the exhibition, the festival will once again allow enthusiasts to exchange constructive criticism and advice.
Since its launch in 2016, the LSPF has become an unmissable event for all street photography enthusiasts, a discipline that combines freedom, spontaneity and technical rigour.
After a 100% online edition in 2020 due to the COVID-19 health context, the Street Photography Luxembourg team has concocted this year a face-to-face programme, adapted to health standards, which questions the evolution of the discipline over the past year.
Highlights of this edition include conferences (on 14 and 15 May) by three internationally renowned photographers: Franco-American Jane Evelyn Atwood, Russian-German Benita Suchodrev and Italian photographer Giacomo Sini.
During the four days of the festival, visitors will be able to access a collective exhibition in which some members of the Street Photography Luxembourg collective and several guest photographers are participating.
The programme also includes exchanges such as the traditional Street Photo Slide Night, which will once again take place online, as well as an in-person exchange at the Rotondes (Luxembourg-Bonnevoie) during which visitors can consult the opinion of a specialist on their photos during the Portfolio Review or hang their best photographs on the Open Wall.
As a preamble, a workshop will take place on 8 May 2021, hosted by the Street Photography Luxembourg collective.
The detailed festival programme, as well as registration details, is available at www.lspf.lu and www.rotondes.lu.