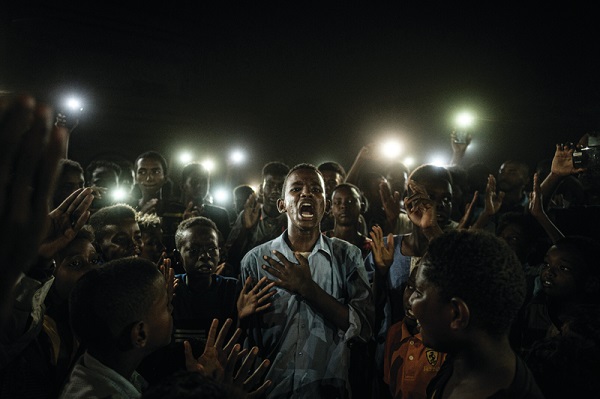 World Press 2020 Winner; Credit: Yasuyoshi Chiba / AFP
The best images from World Press Photo 2020, the most important press photography competition, will be exhibited for the first time in Luxembourg, at neimënster, from 23 January to 21 February 2021.
Recognised since 1955 as the largest and most prestigious annual press photography competition in the world, World Press Photo documents the most significant events of 2019. The exhibition brings together more than 150 award-winning images, divided into eight categories: news, general information, contemporary subjects, portraits, environment, nature, sports and long-term projects.
The year 2019 was marked by a wave of global protests, in favour of the defence of freedoms, human rights and the protection of the environment. What the winners all have in common is that they have obtained, through their creativity and know-how, one or more photos capturing this news, from the devastating fires in Australia and California to the anti-government demonstrations in Algeria and Sudan, as well as the refugee camps in Syria, the separation wall between Mexico and the United States and activism in South Africa.
The photographers were chosen by an independent jury who examined more than 73,996 photographs submitted by 4,282 photographers from 125 countries.
Visitors to this exhibition will notably have the opportunity to discover the poignant work of Yasuyoshi Chiba, World Press Photo 2020 winner, who immortalised a young Sudanese man during a peace rebellion in Khartoum. The captions that accompany the images help place them in their context.
This exhibition will be complemented by a series of conferences. It will run from 23 January (opening: 22 January) to 21 February 2021 in the vaulted rooms of neimënster. During this time, it will be open to the public every day, from 10:00 to 18:00. Entry is free of charge.
The exhibition in Luxembourg has received the support of the Luxembourg Commission for Cooperation with UNESCO, the Press Council, the National Resistance Museum and the Zentrum fir politesch Bildung (centre for political education).
The World Press Photo 2020 exhibition was produced by the World Press Photo Foundation.