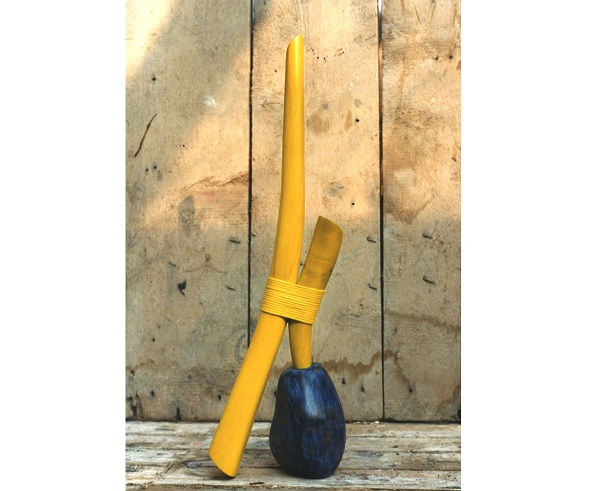 Credit: © Willem Bouter
In the context of Luxembourg's phased lockdown exit strategy, Simoncini gallery has resumed its activities and reopened the tribute exhibition dedicated to the late artist Willem Bouter.
The Dutch sculptor finished the model of his last work from his hospital bed before passing away on 11 April 2000. Three months later, the sculpture was installed in front of the (then) newly opened Centre des Arts Pluriels Ettelbruck (CAPE). Having already celebrated poetry and theatre in his earlier works, Willem Bouter dedicated his final work to dance.
Characterised by his curiosity, open-mindedness and an ever-evolving work, the artist originally used stone, steel and wood before switching to resin, aluminium and chipboard over the years. After having wandered around a lot, the Dutch artist settled in Luxembourg where several large steles testify to his presence in the north of the country. Meanwhile, in the vicinity of the Chamber of Trades, an aerial soprano solo work shows a completely different facet of this creative artist.
The exhibition at Simoncini was organised with the help of Willem Bouter's family, who made available works that had never been shown before. It will remain open until the end of June, from Tuesday to Saturday from 12:00 to 17:00.
The gallery has assured that all precautions have been taken for a secure visit.