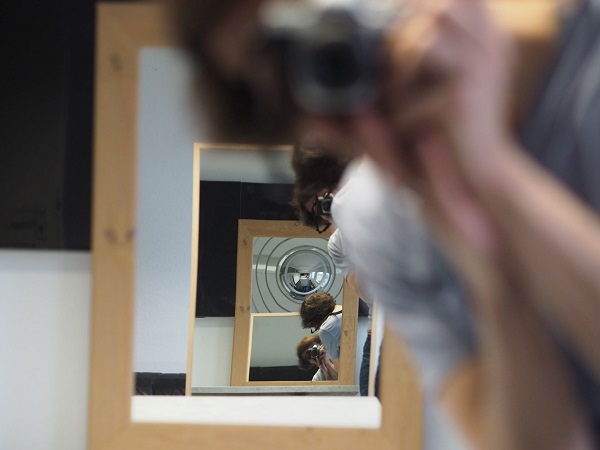 Credit: Patrick Muller
Casino Luxembourg will be displaying Luxembourgish sound artist Patrick Muller's new exhibition "Sitting for decades" from 25 January to 9 February 2020.
On the occasion of the 50th anniversary of "I am sitting in a room" (1969), a major work by US artist Alvin Lucier, Patrick Muller has invited the public to the exhibition "Sitting for decades".
The exhibition seeks to approach the poetry of Lucier by appropriating certain key elements. Patrick Muller thus combined his previous working methods, often linked to interactive systems and feedback systems, with those applied directly by Alvin Lucier, in a logic of continuation through new proposals. The recursive process highlighted in "I am sitting in a room" runs through the exhibition and sits on the theme of installations, sound walks, conferences, workshops and related shows.
On the invitation of Patrick Muller, Olivier Pestiaux (visual artist), Guy Frisch and Victor Kraus (musicians) will be activating the audiovisual installation "Progression" throughout the exhibition.
The exhibition will be accompanied by a symposium on sound practices in the arts, taking place from 31 January to 2 February 2020. During the symposium, a panel of international guests will give various conferences, concerts, performances and workshops.
From 25 January, "Sitting for decades" will be on display at Casino Luxembourg - Forum d'Art Contemporain (41 Rue Notre Dame, L-2240 Luxembourg).
For more information on the exhibition, visit https://www.casino-luxembourg.lu/fr/Expositions/Sitting-for-decades. Further details on the symposium are also available at https://www.casino-luxembourg.lu/fr/Agenda/Sitting-for-decades-Symposium.