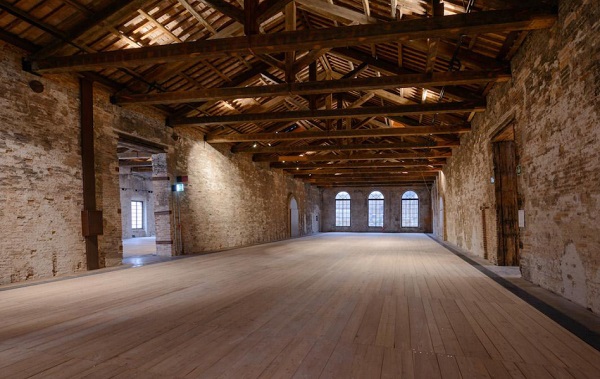 Venice Biennale; Credit: labiennale.org
In partnership with the Mudam Luxembourg, the Ministry of Culture has launched a call for applications for artists to represent Luxembourg at the 59th edition of the Venice Biennale international contemporary art exhibition, which will take place from May to November 2021.
This call comes after the closing of the 58th Venice Biennale, which saw more than 120,000 people visit the Luxembourg pavilion that housed Marco Godinho's exhibition "Written by Water".
Under the contract signed between the Luxembourg State and the Fondazione La Biennale di Venezia, the Sale d'Armi, located in the heart of the Arsenale, will continue to host the Luxembourg pavilions in Venice until 2037.
Mudam Luxembourg has been entrusted with the coordination of Luxembourg's presence at the 59th Venice Biennale.
The call for applications is open to visual artists of Luxembourgish nationality or resident in Luxembourg, including all disciplines. Full details are available on the websites of the Ministry of Culture and Mudam Luxembourg.