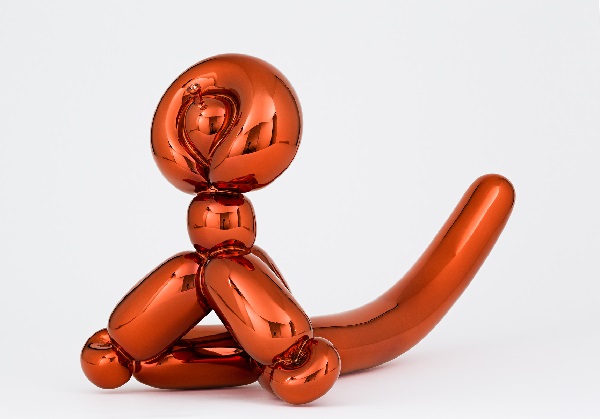 "Balloon Dog (orange)"; Credit: Jeff Koons
The fourth edition of the International Contemporary Art Fair, the Luxembourg Art Fair, will host 90 international galleries at Luxexpo The Box on 5-8 December 2019.
This year, 90 international galleries from around the world will give visitors the opportunity to discover the original works of renowned artists as well as those of emerging young talents. Amateurs, art enthusiasts and/or collectors will be able to acquire works ranging from affordable to prestigious.
From painting to sculpture to photography or ceramics, all the arts will be presented, as well as a wide spectrum of contemporary art from the 1950s to today: expressionism, abstract art, pop art, minimalism, new realism, graffiti and more.
Serge Beninca, Director of the Luxembourg Art Fair, explained: "We are trying to move the lines of the traditional contemporary art trade shows, by adding a human and warm touch to such cultural events. Without code, prejudice and totally uninhibited, the Luxembourg Art Fair is a clever mix between "Coup de Coeur" art, affordable art and the most beautiful artistic representation of the moment".
This year, the fair rolls out the red carpet for the presence of the Bel Air Fine Art Gallery - Knokke and its private collection of Jeff Koons. Born in 1955 in New York, Jeff Koons is famous for his giant sculptures, his paintings and his undisputed taste for provocation. He is also one of the few artists to have known the essence of avant-garde trends of the century, including pop art. In his hands, even the most familiar objects transcend the everyday to become true icons that manifest the essence of American popular culture. He also expresses positive messages of acceptance and humanity, themes that resonate universally. His works are exhibited around the world and are part of many public and private collections. His work "Balloon Dog (orange)" was auctioned in 2013 by Christie's in New York and sold for $58.4 million. This historic sale made this sculpture the most expensive work made by a living artist.
This year's Luxembourg Art Fair will be held at Luxexpo The Box, Entrée Sud - Hall 8 (10 Circuit de la Foire Internationale, L-1347 Luxembourg-Kirchberg). The fair will be open to the public on Thursday 5 December from 18:00-23:00, on Friday 6 December from 16:00-22:00 and on Saturday 7 and Sunday 8 December 2019 from 11:00-19:00.
For more information, visit www.luxartfair.com.