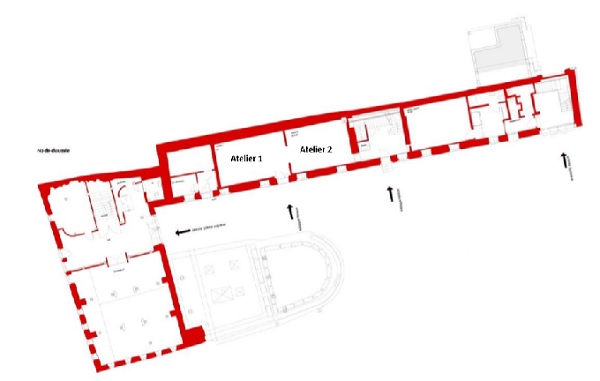 Luxembourg's Ministry of Culture has announced that new four creative workshops have been created in the Annexes to the Château de Bourglinster and they have launched a call for applications related to their use, as part of its mission to support the creation and professionalisation of artists.
With a surface area of ​​between 23.75m² and 41.75m², the workshops, with a monthly rent of €3/m², offer affordable work spaces located in a historic area in the heart of the Grand Duchy.
The rental of workshops is reserved for natural persons residing in the Grand Duchy of Luxembourg, aged between 18 and 45 years old and working in the creative industries (any disciplines). Applications are to be submitted up to 30 August 2019.
Since their inauguration in 2013, the Annexes of the Château de Bourglinster are managed by the Regional Cultural Animation Service of the Ministry of Culture. Conceived as a crossroads of creation and artistic diffusion, they encourage exchanges and collaborations between Luxembourgish and foreign artists and cover more than 860m² of creative spaces.
Additional information and the full call for applications are available on the website of the Annexes to the Château de Bourglinster: https://annexes.chateaubourglinster.lu/en