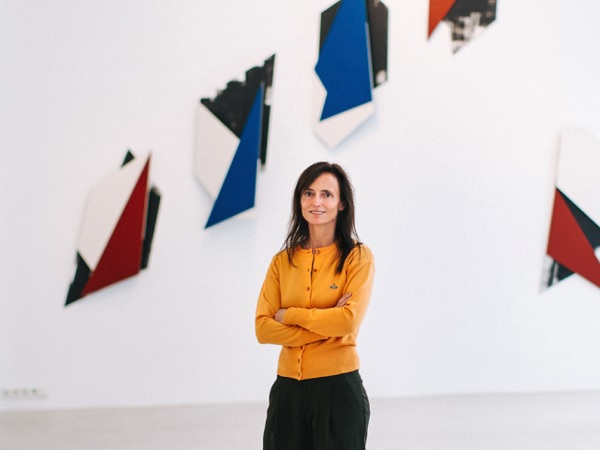 Credit: Marie-France Goerens
The works of Luxembourg artist Marie-France Goerens will be on display at neimënster from 29 March to 5 May 2019.
For Marie-France Goerens, sculpture and movement are intrinsically linked. Exuberance causes disorder, until revival emerges from the abyss.
German painter Paul Klee once said: "Movement is at the origin of everything" . Marie-France Goerens have taken such a creative approach for her performative installations, which she developed during her atypical career. Intended for a career in veterinary medicine, Marie-France Goerens changed her vocation after visiting the exhibition of Austrian artist Erwin Wurm. Deeply moved, she decided to give up her activity as a veterinarian to begin studies at the University of Applied Arts in Vienna.
Throughout her studies, she collaborated regularly with Erwin Wurm for the implementation of her projects. Like her teacher, Marie-France Goerens worked on the relationship between space and movement. Combining her artistic ambitions with her family life, she was spotted by an art collector who recommended her to the zs art gallery in Vienna.
For her most recent exhibition, "Wild Walks to Poetic Forms", Marie-France Goerens was inspired by her daily life. An active, dynamic woman, she introduced the notions of movement, space and freedom in her work, which evolves between autonomous form and installation attached to the place. While moving, she draws lines with her body, fragments the memories and initial messages. The performative format allows it to counter the immobility of the reality that surrounds us by a displacement of energy.
The exhibition, curated by Andrea Zehetbauer, will open at 18:30 on Thursday 28 March 2019 at neimënster.
Entry is free.