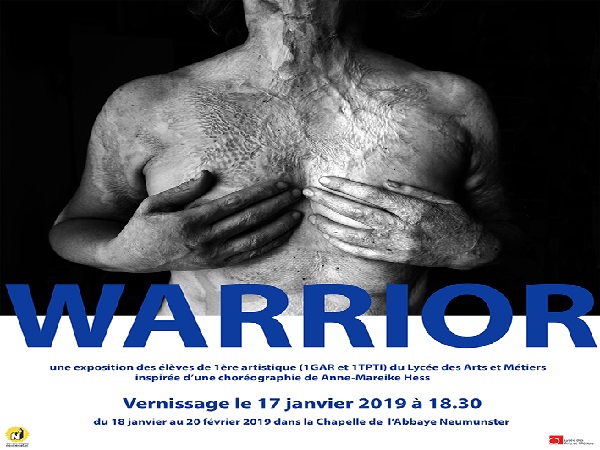 The opening of the Luxembourg student-led exhibition "Warrior" will take place on Thursday 17 January 2019 at the Abbaye de Neumunster from 18:30.
The exhibition showcases the works of art students (GAR and TPTI classes) from the Lycée des Arts et Métiers. It is a visual reflection on the theme of the warrior, where students reflected on the many forms that this "character" has taken in contemporary society.
The exhibited images will be on display until 20 February 2019 in the Chapel of the abbey. The works are inspired by a choreography by Anne-Mareike Hess.