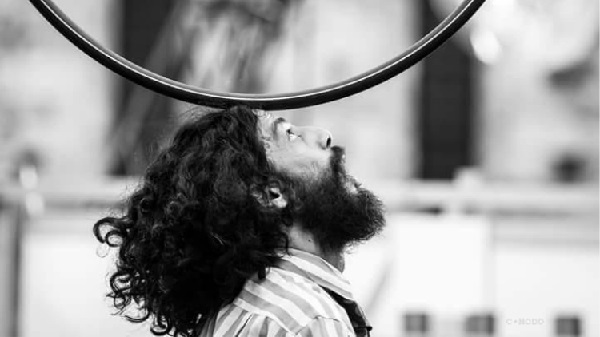 Credit: Colokolo
A group of children aged 6 to 12 will present the result of their circus school project this Sunday 2 June 2019 at 16:00 at Neumünster Abbey (Robert Krieps room) in Luxembourg-Grund.
Every Saturday morning since October 2018, sixteen children from 6 to 12 years old gathered to form the troupe "En piste" and trained under the guidance of staff from the Zaltimbanq circus school. Together they carried out an educational project aimed at creating a collective around values such as solidarity, respect, individual fulfillment and commitment, creativity and joy.
To carry out the project, neimënster and Zaltimbanq teamed up with a group of artists (dancer, musician and playwright) to familiarise the children with the disciplines and requirements of the contemporary circus. The playwright then intervened to stage the numbers and develop a show that will be presented to the public this Sunday.
To support the participants on stage, the Moroccan company Colokolo - a troupe of acrobats and athletes - will join the children. The members of this troupe include young people who have discovered the world of acrobatics and juggling by AMESIP, a Moroccan association that helps children in precarious situations and allows them to regain self-confidence.
The show, firmly committed to meeting and sharing, evolves in a simple and uncluttered setting in which acrobatics replace words.
Tickets cost €12, €6 (reduced) or €1.50 (Kulturpass) and can be purchased from neimënster via e-mail: billetterie@neimenster.lu (informations) or via tel.: 262-052444.