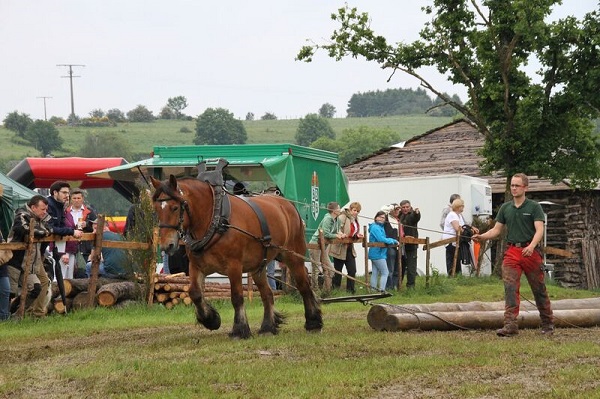 The 30th edition of the "Dag vum Ardennerpäerd", a day dedicated to the Ardennes working horse, will take place this Sunday 19 May 2019 from 10:30 in Munshausen in Robbesscheier (1, rue Frummeschgaass, L-9766 Munshausen).
The Ardennes horse will once again take centre stage at this traditional event. More specifically, this year's event will focus on a project called "Horse Power Competence Centre", commissioned by the Luxembourg Ministry of the Environment, Climate and Sustainable Development, to lay the groundwork for the advancement of modern equine work and to promote and expand the use of the working horse in the long term.
In addition to the working horse, the sheep will be presented at this year's event, due to the multifaceted contribution that both animals make to environmental protection.
Carole Dieschbourg, Minister for Environment, Climate and Sustainable Development, and Romain Schneider, Minister of Agriculture, Viticulture and Rural Development, will give speeches on this occasion.