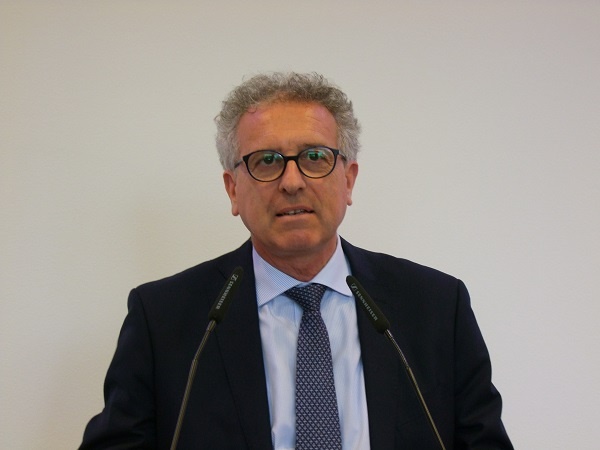 Pierre Gramegna, former Minister of Finance of Luxembourg;
Luxembourg's Ministry of Finance has confirmed that the former Minister of Finance, Pierre Gramegna, has put his name forward for the post of Managing Director of the Luxembourg-based European Stability Mechanism (ESM).
Following the call for applications launched in March 2022, the Luxembourg Government decided to support the candidacy of Pierre Gramegna for this post. The term of current ESM Managing Director, Klaus Regling, will expire in October 2022.
Over the past few weeks, Pierre Gramegna has been approached by several eurozone Member States and stakeholders to run for this post. Since he responded positively to these encouragements, he informed the government of his wish to stand as a candidate. According to the Ministry of Finance, the current particularly uncertain international context, marked by the war in Ukraine following the COVID-19 pandemic, "calls for the candidacy of a convinced, experienced European who knows the workings of European institutions". This was the reason for the government supporting the candidacy of Pierre Gramegna to succeed Klaus Regling.
On Monday 2 May 2022, Luxembourg's current Minister of Finance, Yuriko Backes, forwarded Pierre Gramegna's candidacy to Paschal Donohoe, President of the Eurogroup and Chairman of the Board of Governors of the ESM. Following the selection of a final candidate during the Eurogroup meeting of 23 May 2022, the appointment of the new Managing Director will be approved by the Board of Governors of the ESM during its annual meeting in Luxembourg on 16 June 2022.