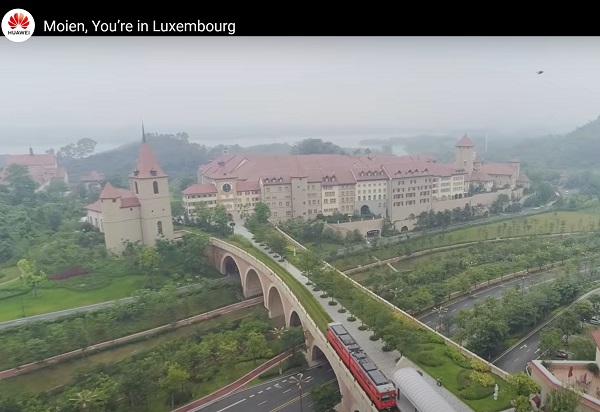 Credit: Huawei / YouTube
Multinational technology company Huawei has released a video presenting its Luxembourg-inspired campus in Dongguan, China.
This video was filmed in Huawei's Ox Horn Campus, which is located in Dongguan, on the shore of Lake Songshan, 40 km away from Huawei's headquarters in Shenzhen.
The campus is 300 acres and is divided into twelve European zone, each with their own unique European style; one such campus is inspired by Luxembourg City. There is an electric train to get from one European zone to another.
The Ox Horn campus opened its doors in April 2019 and provides office space for 25,000 employees in the Dongguan research centre.
The initiative forms part of the company's global research and development (R&D) strategy.