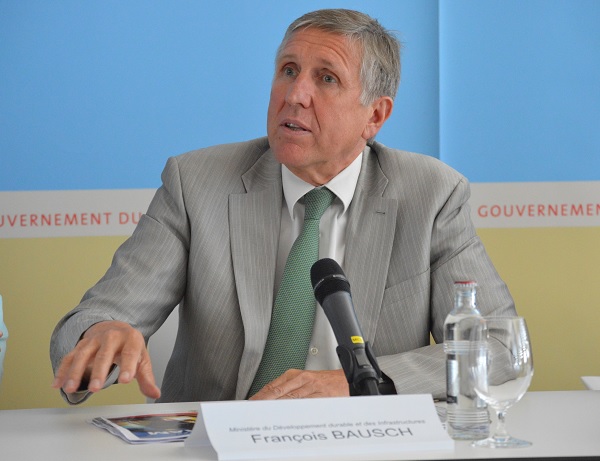 Minister Francois Bausch;
Working visit of Deputy Prime Minister François Bausch and Minister Delegate Henri Kox to the United States and participation of François Bausch in the "Transforming Transportation" conference
Luxembourg's Deputy Prime Minister, Minister of Defense and Minister of Mobility and Public Works, François Bausch, together with the Junior Minister for Defense, Henri Kox, will undertake a working visit to the United States from 13 to 17 January 2020.
The ministers will visit the United Nations in New York in order to prepare the participation of Luxembourg soldiers in the United Nations peacekeeping mission in Mali (MINUSMA).
The ministers will then travel to Washington DC for bilateral visits, planned since July 2018, which will aim at peaceful collaboration in space and cyber defense and also to discuss issues of climate security.
Ministers Bausch and Kox will also visit the Arlington Military Cemetery to honour the American soldiers who died in the Second World War. They will lay a wreath at the Battle of the Bulge Memorial.
On 16 and 17 January, in Washington, François Bausch, in his role as Minister of Mobility, will participate in the annual conference "Transforming Transportation" of the World Bank. For 17 years, the conference has dealt with the challenges as well as the possible solutions of transport and sustainable urban development. This year, it will focus on the topic "Connecting People for Sustainable Growth" and will address, while taking into account a developing world, the different aspects of how transport can promote global growth, as well as economic inclusion, sustainability and trade.
The Minister will participate as a speaker in the plenary session "Plenary Sustainable Growth Through Decarbonizing Transport and Mainstreaming Resilience" and will present the Luxembourg model of multimodality.