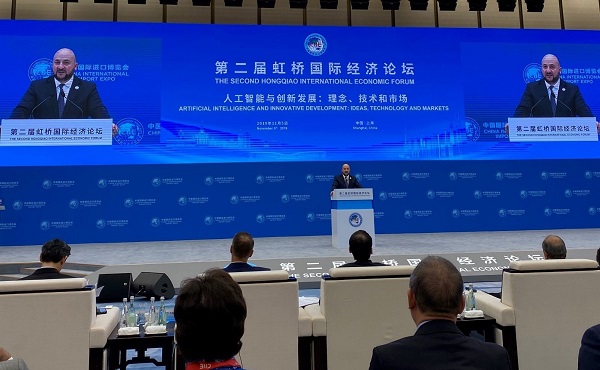 Étienne Schneider, Deputy Prime Minister, Minister of the Economy; Credit: MECO
During his working visit to China, Luxembourg's Deputy Prime Minister and Minister of the Economy, Étienne Schneider, presented the national strategies for artificial intelligence (AI) and digitalisation at the second edition of the China International Import Expo (CIIE) held in Shanghai.
During his presentation, Étienne Schneider said: "With its vision for artificial intelligence and its digital innovation strategy based on data, the Grand Duchy has laid the right foundation for development of AI products and services and their scope on a national scale. I encourage Asian companies to collaborate even more with Luxembourg in this area".
Étienne Schneider and his delegation will soon take their working visit to Australia, where the Economy Minister will meet with representatives of the space sector. In particular, he will discuss opportunities for the exploration and use of space resources with senior officials at the University of Sydney and visit the laboratories of the Australian Centre for Space Engineering Research (ACSER).