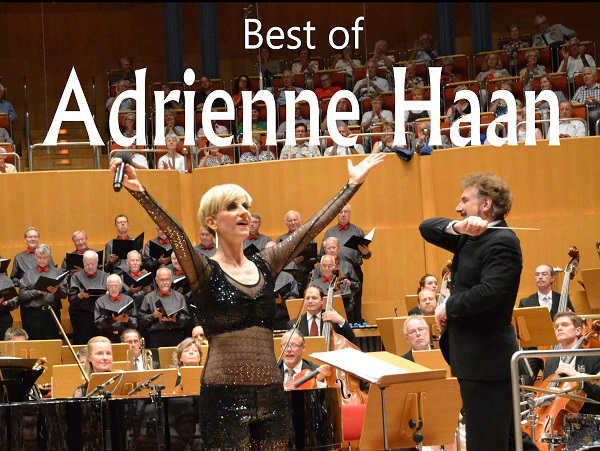 Credit: Adrienne Haan
German-Luxembourgish cabaret artist Adrienne Haan will be performing her first "Best of" show at the Triat Theatre in New York City on Wednesday 31 July 2019, from 19:00.
International chanteuse Adrienne Haan will present her first "Best of Adrienne Haan" show to NYC audiences later this month. She has recently performed in the USA, Europe, Israel, Turkey, China, Australia, South America and South Africa and a lot of languages and world music have influenced her career.
The German-Luxembourgish artist continues to thrill audiences worldwide as well as in New York and is happy to share her multilingual feast of international music with the New Yorkers at her home base, the Triad Theatre.
This show, produced by Peter Martin and Joseph Barry and featuring David Caldwell as MD and Mike Campenni on drums, includes funny anecdotes of her travels and songs in English, German, Swedish, Yiddish, French, Spanish, Italian, Hebrew, Turkish and Mandarin. For one night only.
"Best of Adrienne Haan" will be the artist's last show in New York until November 2019 since she will be leaving for her Europe tour (featuring performances in Luxembourg) on 4 August until the end of October.
Tickets for the upcoming New York show are available at https://tickets.vendini.com/ticket-software.html?e=55776d10bfab15c574bf09fc64170619&t=tix&vqitq=9530220c-8112-4641-9858-e9d0a476864f&vqitp=25095379-9c9b-413a-b90b-5b983d91e108&vqitts=1553948686&vqitc=vendini&vqite=itl&vqitrt=Safetynet&vqith=1e6a8d10e55afa19f2675058e08c7258.