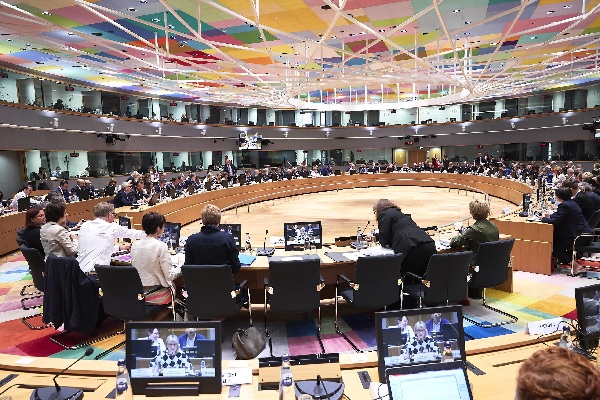 Credit: (c) European Union
Luxembourg, represented by Minister of Social Security Romain Schneider, participated on Monday in the Employment, Social Policy, Health and Consumer Affairs Council (EPSCO) in Brussels.
On this occasion, Romain Schneider showed the Luxembourg Government's support for welfare economics, using holistic and concrete measures that focus on the needs of each citizen.
Speaking of the transition from "the current linear economy to a circular, efficient and renewable economy", Minister Schneider emphasised the need to "invest in social protection systems" for better citizen protection, particularly against social inequality.
During the Council, the various EU Ministers continued to discuss Europe's long-term strategic vision for a prosperous, modern, competitive and climate-neutral economy.
In this context, Romain Schneider underlined that "it is essential that the path towards climate neutrality goes hand in hand with strategies for creating new quality jobs and the development of job-retention strategies centred on training. To achieve this, the involvement of the social partners is an essential element".
Finally, as part of the European Semester process, the Ministers adopted the EPSCO Council position on Member States' recommendations and the Employment Policy Guidelines.