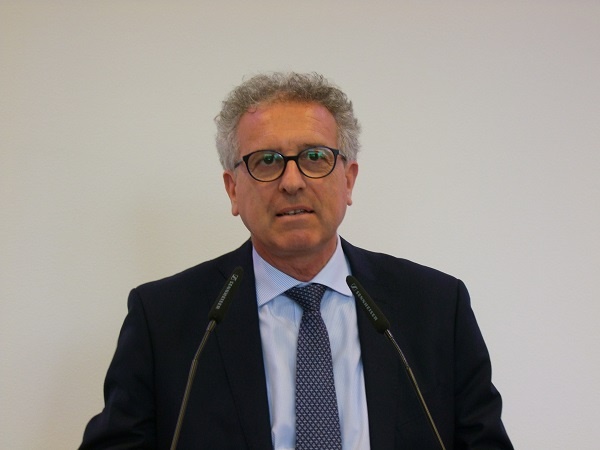 Finance Minister Pierre Gramegna;
Luxembourg's Minister of Finance, Pierre Gramegna, was in Switzerland on Tuesday 11 and Wednesday 12 June 2019, where he participated in events in both Zurich and Geneva that had been organised by Luxembourg for Finance (LFF).
Minister Gramegna led a delegation of the financial sector, composed of representatives of LFF, the Association of Insurance Companies, the Luxembourg Association of Investment Funds (ALFI) and the Association of Banks and Bankers Luxembourg (ABBL).
The main objective of the visit was to have discussions with decision-makers of the major Swiss financial groups in Luxembourg to discuss the development of their activities in the Grand Duchy and in Europe. The discussions focused on several topics, including the latest developments and developments in Swiss digitisation of financial services and green and sustainable finance, as well as the economic and political situation in Europe and worldwide.
During the meetings, the Minister also took stock of the bilateral relations between Switzerland and Luxembourg, and welcomed the complementarity between the two financial sectors, particularly in the field of private banking and the banking industry. Luxembourg remains today a place of choice for both insurers and Swiss banks.