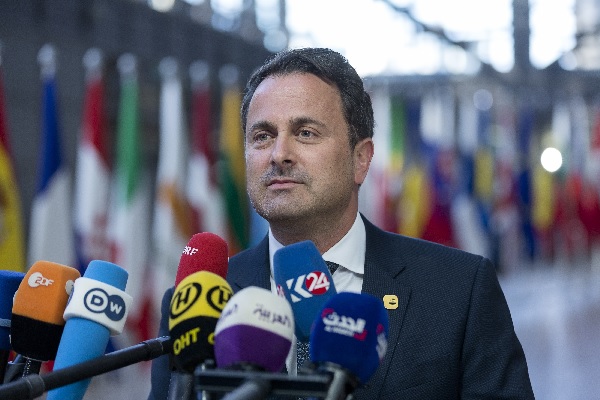 Credit: SIP/Thierry Monasse, all rights reserved
Luxembourg Prime Minister and Minister of State Xavier Bettel travelled to Brussels on Wednesday for a special meeting of the European Council during which the EU27 leaders discussed the latest Brexit developments.
At this meeting, EU27 leaders agreed to postpone Brexit until 31 October 2019. This decision was taken in agreement with the UK and following a letter sent by British Prime Minister Theresa May, asking for a further extension of the period referred to in Article 50.
The Heads of State and Government have agreed to extend the Brexit process to allow the ratification of the withdrawal agreement. The conclusions of the European Council provided that such an extension "should only last for the necessary time and, in any case, not later than 31 October. If the withdrawal agreement is ratified by both parties before this date, the withdrawal will take place on the first day of the following month". This was particularly important for Prime Minister Xavier Bettel, who emphasised that such an extension should be "smart and useful".
EU27 leaders concluded that the UK will have to hold elections to the European Parliament if it is still a member of the EU between 23 and 26 May 2019. This was one of the main conditions for the Luxembourg Prime Minister to agree to an extension beyond the date of 22 May 2019. Xavier Bettel stated: "Participation in European elections is fundamental to ensure the proper functioning of our institutions and of our European democratic system - this is therefore a kind of 'guillotine clause': if the UK does not hold European elections, it will automatically leave the EU on 1 June 2019." The leaders also reiterated that there could be no reopening of the agreement.
Finally, the Heads of State and Government took note of the commitment made by the UK to act constructively and responsibly during this period. For Prime Minister Xavier Bettel, this means that the UK must cooperate sincerely and honestly with the EU27: "It must not have destructive intentions that could be aimed at undermining the proper functioning of our Union. However, as a member of the EU and until it ceases to be, the UK has rights and obligations that must be respected by both sides: we can not ask the United Kingdom to hold European elections and at the same time exclude it from the decision-making process."
The European Council will review progress made at its meeting in June 2019.