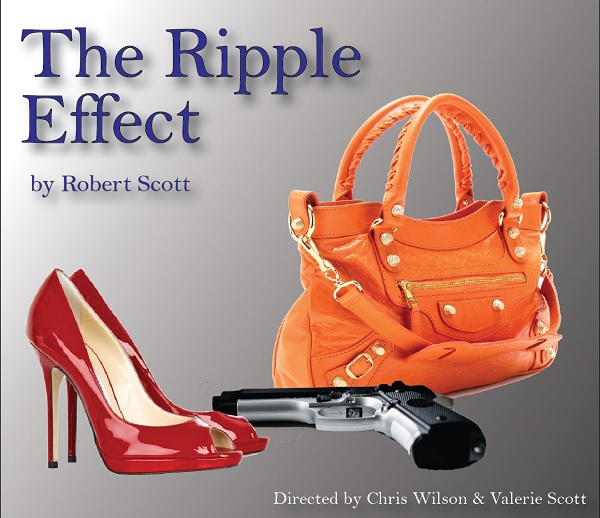 Chronicle.lu, in collaboration with The New World Theatre Club (NWTC), are offering a FREE pair of tickets to one of the forthcoming performances of "The Ripple Effect" by Robert Scott, from Thursday 16 to Saturday 18 May 2019 at 20:00 at the Altrimenti Cultural Centre (5 ave Marie-Thérèse, L-2312 Luxembourg-ville); to win your FREE tickets, see below.
About the play: Five years after her husband's death, Eva, who has been supported through her grief by her sister, comes face-to-face with the man responsible. The events which led up to that loss, and the consequent effects on all their lives, are explored in this one-act play. Working backwards through time in short scenes, the play illustrates how the course of our lives can change in a moment, and on a whim. The Ripple Effect is an interesting exploration of lives blighted by loss, and of fate and revenge.
The NWTC will also perform "The Ripple Effect" at FEATS (the Festival of European Anglophone Theatrical Societies) in Munich from Thursday 30 May to Sunday 2 June. The annual FEATS theatre festival will feature 12 one act plays, 3 per night, and at the end of each evening a professional adjudicator gives feedback on the evening's productions.
Tickets: Non-members: €12; Members: €10; Students: €10. To reserve: email: pam@sarumlux.net or tel: 356339.
To apply for your FREE tickets to "The Ripple Effect" from 16-18 May 2019, please enter below (requires registration & log-in). Please enter your gsm/mobile telephone number and state which performance you would prefer to attend.
The draw will be made at 17:00 on Tuesday 14 May. Winners will be contacted directly. Winning tickets will be available at the venue on the day.