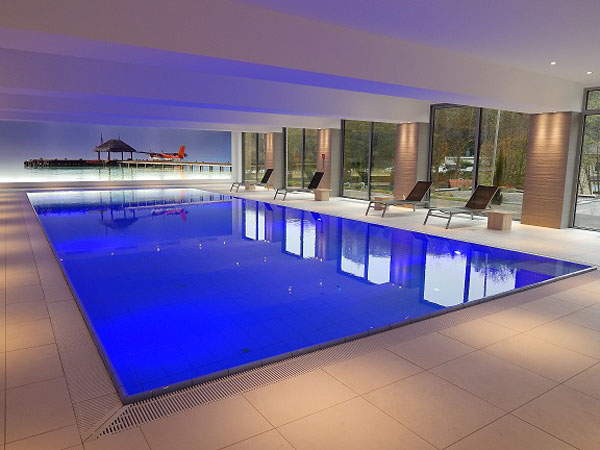 The Parc-Hotel Alvisse Luxembourg has been designated a "Sports Hotel", a new classification awarded by the by the government of Luxembourg for the 320-room (incl studios) hotel located just 5 minutes from the city centre and the airport, surrounded by natural forests.
This elevation has come about following work over a period of several months to offer their customers and visitors a large range of leisure and sport activities. The ultra-modern Wellness Centre offers an indoor swimming pool, sauna, hamman, fitness area, an outdoor swimming pool (during the summer season), tennis courts, bowling, mountain biking (VTT) and running/jogging trails. Junglister golf club is also nearby, with the hotel arranging for guests to play there.
The hotel has also launched a new marketing initiative whereby special offers (combining a hotel stay and leisure/sport activities) are published on their website and Facebook page.
New Pilates sessions will start in October and the Aquene beauty centre will continue to offer an entire range of body care and massages (open to both clients and visitors).
The latest renovations at the hotel include the creation of a new meeting room named Schengen which has been created for up to 300 people. This room can also be divided into 2 meeting rooms.
In total the hotel has 14 rooms available for hire, ranging from 15 to 1,500 in capacity, with the largest conference/banquet facility attracting both national and international events. For enquiries and bookings, email: events@parc-hotel.lu or tel: 435643.
The 4-star Parc-Hotel Alvisse is located at 120 route d'Echternach, L-1453 Luxembourg. See www.parc-hotel.lu for full details.