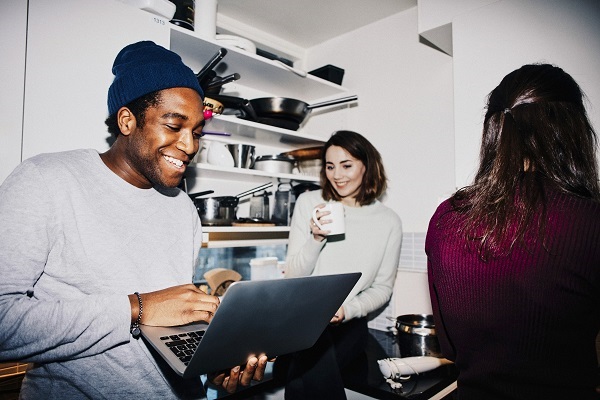 Credit: ING
SPONSORED CONTENT
If you have fallen in love with your dream property and would like to buy it, there are some financial aspects to consider beforehand.
When it comes to buying property you will not only have to pay for the purchase price, but also for further costs that you might not have considered.
Notary fees
Notary fees include not only the costs for the notary and his / her staff, but also the costs for the reimbursement of expenses for services and external documents required for buying a home (public register of lands, etc.) and the registration and transcription fees collected on behalf of the Administration of Registration and Domains.
In Luxembourg, it is possible to apply for a reduction of the registration fees in the form of a tax credit when buying a personal residence. But be careful! If you rent all or any part of your home or if you do not live there permanently for at least two years, you have to pay back the entire tax credit. For more information, contact your notary!
Mortgage fees
These fees are paid through your notary and serve as a guarantee for your bank. The mortgage allows the bank to sell the property if the debtor cannot meet his / her obligations.
Administration fees
Your bank will charge administration fees as soon as your loan is approved. The fees can vary, but are generally not very high.
Insurance fees and charges
Often, you will also need to take out fire insurance with the loan to protect your property. Your bank can also recommend other insurances so that you are covered in all cases.
Interim interest payment
There might be renovation costs, which is why you might prefer to repay the loan later. In this case, take into account the interim interest payment calculated on the basis of the amount borrowed (or actually used in case of a new building) before repayments begin.
Auxiliary expenses
On top of that, you might need to pay for gas, telephone, internet or a collective TV aerial. If you buy an apartment, you will have to pay condominium fees which cover the maintenance costs of all equipment and services (lighting, elevator, etc.).
Unexpected expenses
In case of a renovation or a new building, set aside funds for unexpected expenses and the likely increase in the prices of materials during the works.
Find out how much you can borrow in ING's step-by-step simulator: ing.lu/immo.