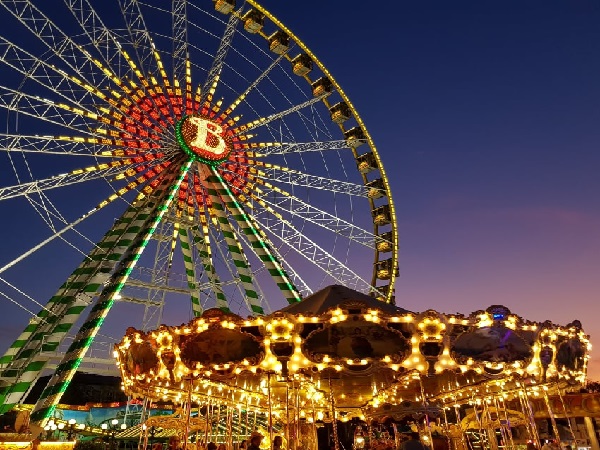 Details:
The 680th edition of the traditional Schueberfouer will be taking place from Friday 21 August to Wednesday 9 September 2020: CANCELLED.
Schueberbouer, perhaps the biggest happening in Luxembourg, is a large funfair held on the Glacis Square every summer. The fair was founded in 1340 by Jang de Blannen (John the Blind) and is a traditional folk fair, with rollercoasters, a giant ferris wheel, other fun attractions and lots of traditional Luxembourgish specialties.
More information will be available at fouer.vdl.lu.
Venue: Glacis Square, Luxembourg-Limpertsberg
Organiser: Ville de Luxembourg
Price: No entrance fee, however each attraction sells individual tickets
Reservations: n/a