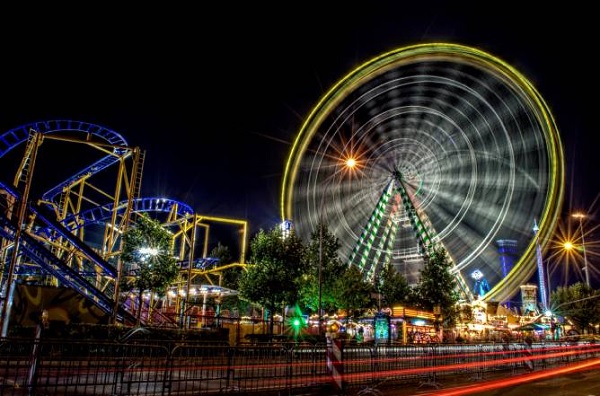 Details:
The 679th edition of the traditional Schueberfouer will be taking place from 23 August to 11 September 2019.
Schueberbouer – maybe the biggest happening in Luxembourg – is a large funfair held on the Glacis Square every summer. The fair was founded in 1340 by Jang de Blannen (John the Blind) and is a traditional folk fair, with rollercoasters, a giant ferris wheel, other fun attractions and lots of traditional Luxembourgish specialties.
This year's edition will feature six new attractions: Crazy Clown, Techno Power, Transformer, Intoxx, Aeronaut and Alpina Bahn, the world's largest mobile roller coaster. Other novelties in the field of gastronomy and organisation are also planned.
In total, some 250 attractions and exhibitors including 80 street vendors, sixteen rides for children, thirteen restaurants and sixteen confectionery stalls will delight both big and small visitors of the Schueberfouer 2019.
More information is available at fouer.vdl.lu.
Venue: Glacis Square, Luxembourg-Limpertsberg
Organiser: VdL
Price: No entrance fee, however each attraction sells individual tickets
Reservations: n/a
URL: For details, see fouer.vdl.lu