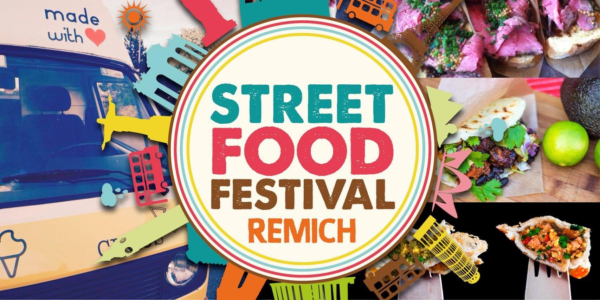 Details:
A Street Food Festival is being held in Remich from Thursday 23 to Sunday 26 June 2022.
The event is being held on the esplanade on the banks of the Moselle river.
Opening hours
- Thursday 12:00-22:00
- Friday 17:00-22:00
- Saturday 12:00-22:00
- Sunday 12:00-20:00
This Street Food Festival is dedicated to international culinary enjoyment, offering special and international delights from all over the world, with imaginative, varied and high-quality dishes.
Venue: Remich esplanade
Organiser: tat&drang GmbH
Price: Free
Reservations: n/a
URL: For details, see https://www.facebook.com/StreetFoodFestivalRemich