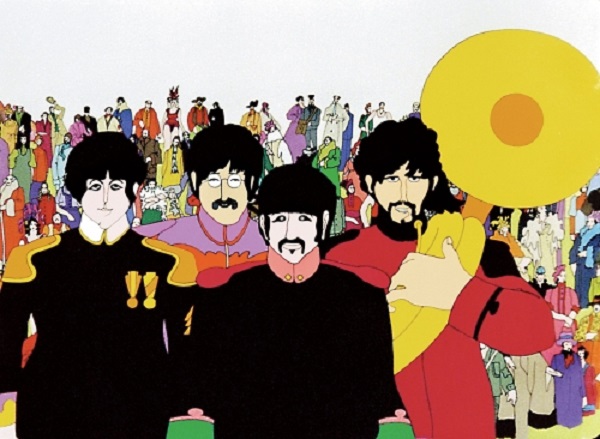 Details:
City Open Air Cinema will be returning to Luxembourg from Friday 26 July until Thursday 22 August 2019, with film screenings taking place across the capital.
Following the success of previous years, the "City Open Air Cinema with Orange", presented by the Cinémathèque and the Ville de Luxembourg (VdL), with the support of Rotondes, will be installed once again in front of the Grand Ducal Palace later this month. The eighth edition of the moonlit open air cinema will feature a giant screen and over 500 seats in the courtyards of the Grand Ducal Palace, Théâtre des Capucins and Rotondes.
On Thursday 22 August 2019, the Rotondes will screen Yellow Submarine, directed by George Dunning (UK 1968), in English with French subtitles.
The kingdom of music, Pepperland, is invaded by the Blue Meanies, enemies of youth and joie de vivre. Fred manages to escape in a yellow submarine. He goes to Liverpool where he gets the support of the Beatles. Together they will face the worst dangers, meeting Shakespeare, Napoleon, Freud and King Kong along the way.
In case of bad weather, screenings will go ahead as scheduled but "Open Air survival kits" (rain coat, cushion) will be provided.
For more information on the programme, visit : www.cinematheque.lu
Venue: Rotondes
Organiser: Orange; Cinémathèque; VdL
Price: Free
Reservations: n/a