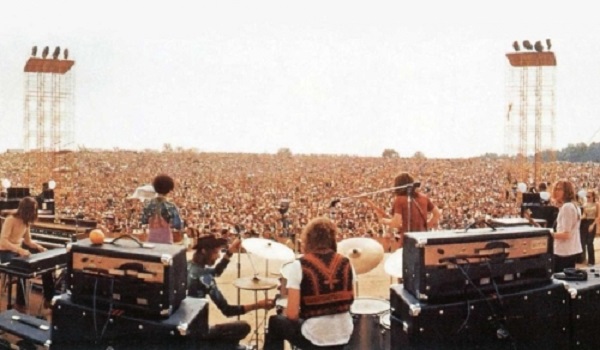 Details:
City Open Air Cinema will be returning to Luxembourg from Friday 26 July until Thursday 22 August 2019, with film screenings taking place across the capital.
Following the success of previous years, the "City Open Air Cinema with Orange", presented by the Cinémathèque and the Ville de Luxembourg (VdL), with the support of Rotondes, will be installed once again in front of the Grand Ducal Palace later this month. The eighth edition of the moonlit open air cinema will feature a giant screen and over 500 seats in the courtyards of the Grand Ducal Palace, Théâtre des Capucins and Rotondes.
On Wednesday 14 August 2019, the Rotondes will screen Woodstock, directed by Michael Wadleigh (USA 1970), in English with French subtitles.
They came from all over the world. They were almost half a million gathered on a field in Sullivan County, New York. For three days they lived, ate and slept side by side. But above all they listened to music!
Not recommended for children under 12.
In case of bad weather, screenings will go ahead as scheduled but "Open Air survival kits" (rain coat, cushion) will be provided.
For more information on the programme, visit : www.cinematheque.lu
Venue: Rotondes
Organiser: Orange; Cinémathèque; VdL
Price: Free
Reservations: n/a