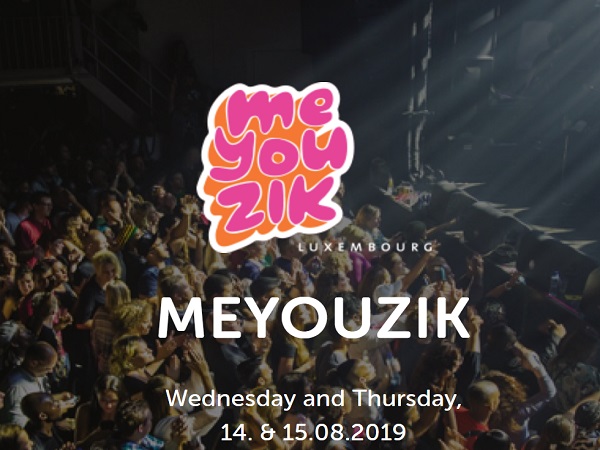 Details:
As part of this year's Summer in the City programme, the Festival MeYouZik will take place on 14 and 15 August 2019 at Place Guillaume II, Place d'Armes, Place de la Constitution and Rue du Saint-Esprit in Luxembourg-Ville.
Artists from the international music scene will again participate in the 2019 edition of the MeYouZik festival. The concerts will take place on open-air stages on 14 and 15 August.
The "MeYouVillage" will take place on Thursday 15 of August at the Place de Clairefontaine. This village brings together various associations and Luxembourgish NGOs that offer diverse dishes as well as handicraft from around the world. The associations and NGOs inform you about their humanitarian projects carried out.
The MeYouZik festival aims to promote the discovery of music from all over the world. It invites to a musical discovery of new sounds, encourages the meeting of different cultures and testifies to a cosmopolitan capital open to the world.
Free entrance.
Venue: Place Guillaume II, Place d'Armes, Place de la Constitution and Rue du Saint-Esprit, Luxembourg-Ville
Organiser: LCTO
Price: n/a
Reservations: n/a
URL: For details, see https://www.luxembourg-city.com/en/meyouzik