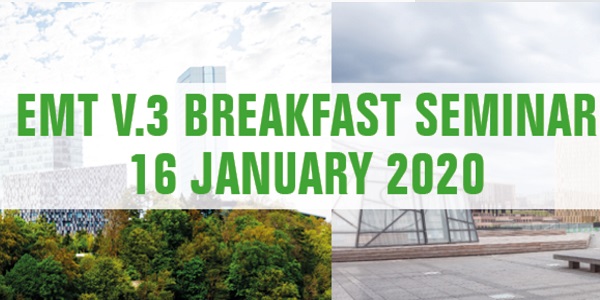 Details:
The Association of the Luxembourg Fund Industry (ALFI) will be holding a breakfast meeting on the subject of the "European MiFID Template 3.0" (EMT V.3) on Thursday 16 January 2020 from 08:00 at Arendt House (41 Avenue John F. Kennedy, L-2082) in Luxembourg-Kirchberg.
The EMT V.3 was recently published on the FinDatEx website. The breakfast meeting will provide attendees with an overview of the contents of this document and a comparison with its earlier version, as well as actions to be taken by its users with regard to its implementation. It will also be an opportunity to exchange views and identify further potential developments as regards the template.
This event is reserved to ALFI members. Registration is free of charge.
Registration is from 08:00 with the presentation commencing at 08:30.
Venue: Arendt House (41 Avenue John F. Kennedy, L-2082)
Organiser: ALFI
Price: Free
Reservations: At event. See website: https://events.alfi.lu/alfi-emt-v-3-breakfast-seminar/