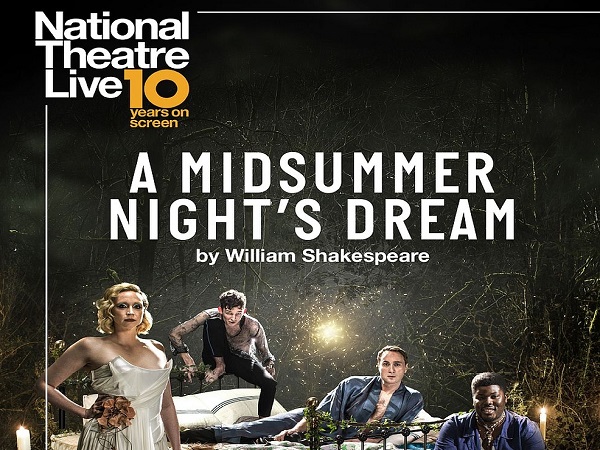 Details:
Kinepolis Luxembourg screens transmissions from the National Theatre Live in high definition (HD) to large screens, at Ciné Utopia in Luxembourg-Limpertsberg; Shakespeare's "A Midsummer's Night Dream" will be shown on Thursday 16 and Sunday 19 January 2020 at 19:45.
Two rival forest fairies, a king and a queen, cross the paths of four escaped lovers and a troupe of actors trying to repeat a play. As their feud intensifies, the magical royal couple interferes in mortal lives leading to love triangles, misidentifications and transformations... the consequences of which are hilarious, but dark.
Shakespeare's most famous romantic comedy will be captured from the Bridge Theatre in London with Gwendoline Christie ("Game of Thrones"), Oliver Chris ("Green Wing, NT Live: JYoung Marx), David Moorst (NT Live: Allelujah!) and Hammed Animashaun ("Barber Shop Chronicle") playing the main characters Titania, Oberon, Puck and bottom.

Venue: Ciné Utopia
Organiser: Kinepolis
Price: €19 (€14 reduced)
Reservations: At cinema or online: https://kinepolis.lu/fr/films/ntlive-midsummer-nights-dream