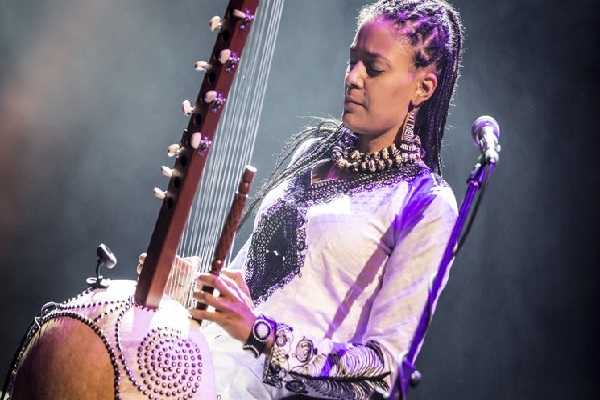 Details:
British-Gambian artist Sona Jobarteh will be performing at the Philharmonie Luxembourg on 19 November 2019 at 20:00 (Salle de Musique de Chambre).
Sona Jobarteh, a vocalist, multi-instrumentalist and composer raised in Great Britain but deeply connected by family ties to the traditional music of the Gambia, is an inspiring representative of a younger generation of performers who have found new ways of bridging space and time.
Formation
Sona Jobarteh vocals, kora
Derek Johnson guitar, vocals
Mamadou Sarr percussion, vocals
Andi McLean bass, vocals
Westley Joseph cajón, vocals
Tickets cost €35 (€21 for under-27s) and will be on sale from 19 September 2019 at 10:00.
Venue: Salle de Musique de Chambre, Philharmonie Luxembourg
Organiser: Philharmonie Luxembourg
Price: See above
Reservations: Information & Billetterie tel.: 263-22632
URL: For details, see https://www.philharmonie.lu/en/programm/sona-jobarteh/2346