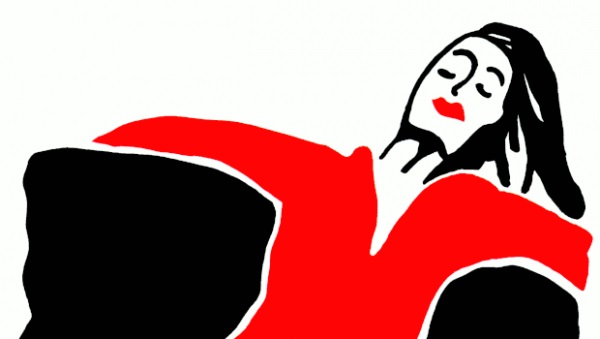 Details:
The organisation Time For Equality will hold an exhibition on the disappearances and murders of indigenous women in Canada, taking place on Wednesday 26 June 2019 at 18:30 at Rotondes in Luxembourg-Bonnevoie.
Tackling one of the most pressing human rights and social issues facing Indigenous communities across Canada today, "Finding the Patterns – Indigenous Women of Canada" creates a visual and verbal landscape to allow people to discover contemporary indigenous people. How ancient traditions, cultures have survived and how the past has been brought into the present, to convey the resilience, inventiveness and dynamism of the indigenous women of today. The arts and storytelling will enlighten participants on this contemporary issue.
Lyn (Linda) Kay, of the First Nation of Cree, Ojibway and Scottish descent, will share her story of growing up in Canada surrounded by racism, poverty, alcohol, abuse and violence and how she created her own change with education and practising and knowing her culture. Passionate about fashion design and creation, in 1996 she began her own studio, Ringing Bell Robes. Lyn uses her designs and fashion shows to raise funds and to create awareness about issues in the indigenous community and to encourage youth participatory learning. Participants will also experience a demonstration of Jingle dancing, a traditional dance of healing and Lyn's designs will be on display and will be explained and modelled.
The original installations of Heather Carroll (www.stonedreams.org), co-organiser of the event, on this theme will also be on display. Heather is a Canadian artist of Scottish and Inuit origins from Nunatsiavut.
The event will be in English with translation into French provided by ASTI.
The event forms part of the "Expressions of Humanity" series proposed by Time For Equality in collaboration with Rotondes and with the support of the Œuvre Nationale de Secours Grande-Duchesse Charlotte. This event is organised with the support of the Embassy of Canada to Belgium and Luxembourg
Pre-sale tickets until (25 June) cost €6/€9 at https://rotondes.lu/agenda/details/event/finding-the-pattern-indigenous-women-of-canada/ or €7/€10 at the box office. Register via email: info@timeforequality.org.
Venue: Rotondes
Organiser: Time For Equality
Price: See above
Reservations: See above