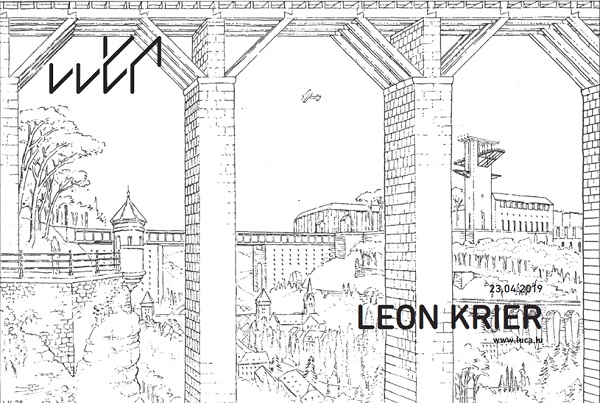 Details:
The Luxembourg Center for Architecture (LUCA) will hold a lecture on "Cities within the City: Leon Krier" on Tuesday 23 April 2019 from 18:30.
The conference forms part of the lecture spring cycle "This Will Feed That" organised by LUCA in collaboration with the Master in Architecture of the University of Luxembourg.
The lecture, given in English, will focus on the Luxembourg architect, urban planner, architectural theorist and writer, Leon Krier.
Venue: Auditorium du Carré (1 Rue de l'Aciérie, Luxembourg)
Organiser: LUCA; University of Luxembourg
Price: Free
Reservations: http://www.luca.lu/