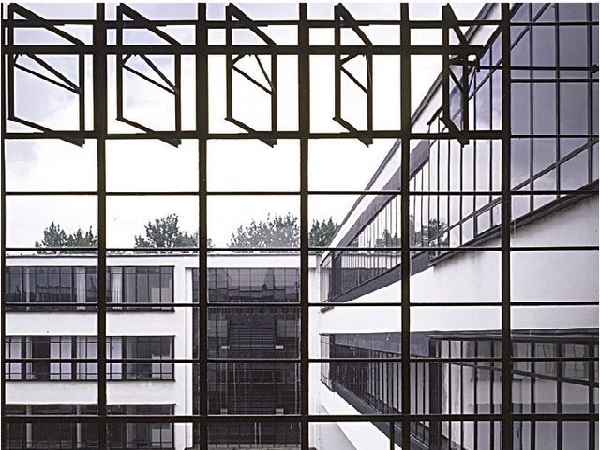 Details:
The Luxembourg Center for Architecture (LUCA) will host its first midi conference on the origins of the "Bauhaus", taking place on Wednesday 24 April 2019 from 12:30 to 13:45.
Giving this first lecture, entitled "Aux origines du Bauhaus : art, artisanat et architecture", will be Maribel Casas, architect, doctor of art history and associate researcher at the Laboratoire d'Histoire de l'Architecture Contemporaine (LHAC), Ecole Nationale Superieure d'Architecture de Nancy).
In 1919, the Berlin architect Walter Gropius was appointed head of an institution of a new kind resulting from the merger between the School of Applied Arts and the School of Fine Arts, to which he gave the name "Staatliches Bauhaus in Weimar". Bauhaus, the neologism invented by Gropius that could be translated as "house of construction" is reminiscent of "Bauhütte", the name given to the lodge of cathedral builders in the Middle Ages. The goal of Gropius was to bring art and crafts together to serve architecture and create "the new construction of the future". He proclaimed in the Bauhaus manifesto that "the ultimate goal of all creative activity is construction!" Although the Bauhaus existed in its original form for only 14 years, this school had a considerable influence on art and architecture around the world.
This first of three lectures will focus on the origins of the Bauhaus in Weimar which were marked by the influence of expressionism and the somewhat tumultuous relationship between Walter Gropius and the painter Johannes Itten, both of whom were keen to give very different directions to this school.
The price of this French-language event is €12, payable in advance, and includes a snack. Places are limited and registration is required at http://www.luca.lu/.
The next conferences will take place on Wednesday 22 May and Wednesday 19 June from 12:30 to 13:45.
Venue: LUCA, Luxembourg-Hollerich
Organiser: LUCA
Price: €12
Reservations: http://www.luca.lu/