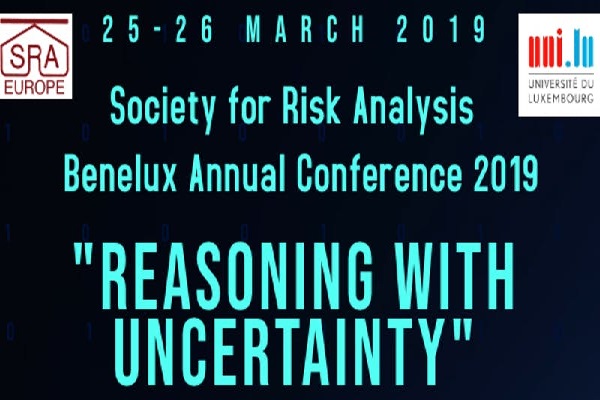 Details:
The University of Luxembourg is hosting the SRA-Benelux 2019 Annual Conference on 25 March 2019 from 0900-1700 in the Black Box of the Maison des Sciences Humaines (Belval Campus).
The upcoming LSRA-Benelux 2019 Annual Conference, organised by the Society for Risk Analysis, will focus on the theme "Reasoning with Uncertainty". The conference will address uncertainty with regards to topics such as Brexit, climate change, healthy and safety, cybersecurity, artificial intelligence, smart cities and urban development.
A line-up of high-level speakers from academia, industry and government will speak on three special panels "Brexit and the Future Stability of the EU", "Space Exploration" and "Digital Futures".
To register for the event, go to https//www.eventbrite.co.uk/e/society-for-risk-analysis-benelux-conference-2019-registration-53855205369.
Venue: Black Box, Maison des Sciences Humaines (Belval Campus)
Organiser: Society for Risk Analysis
Price: Free
Reservations: https://www.eventbrite.co.uk/e/society-for-risk-analysis-benelux-conference-2019-registration-53855205369