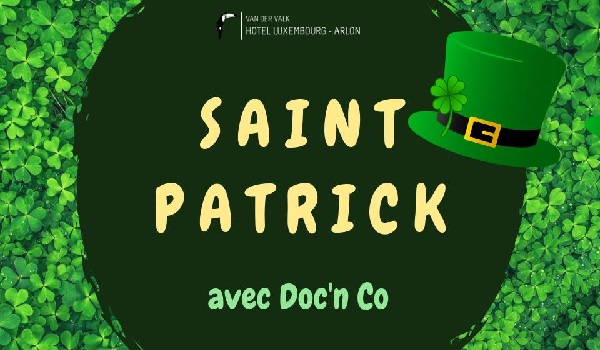 Details:
Hotel Van der Valk Luxembourg is organising a special St Patrick's weekend this Saturday 16 and Sunday 17 March 2019.
Located five minutes from the Luxembourg border in Arlon, the hotel will provide Irish musical entertainment from Doc'n Co as well as Guinness and an Irish dish in its brewery.
The celebrations are spread across the two evenings, taking place from 2000-2300 on the Saturday and from 1700-2000 on the Sunday.
Tickets cost €5 per evening and can be purchased in advance online at https//www.weezevent.com/saint-patrick-a-l-hotel-van-der-valk-luxembourg-arlon.
Venue: Hotel Van der Valk Luxembourg (Arlon)
Organiser: Hotel Van der Valk Luxembourg
Price: €5
Reservations: https://www.weezevent.com/saint-patrick-a-l-hotel-van-der-valk-luxembourg-arlon