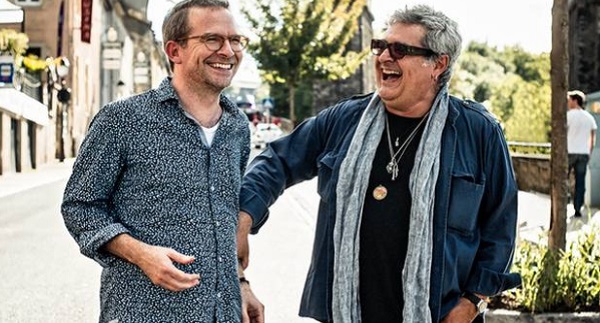 Details:
Greg Lamy and Marco Massa are set to return to Brasserie K116, playing a concert on Wednesday 27 March 2019 at 2100.
Greg Lamy, originally from New Orleans, is an artist who works between Paris and Luxembourg. Having created a first quintet in Brussels in 2001, his artistic project became a quartet in 2003. Today the project sees Gautier Laurent on the double bass, Johannes Muller on saxophone and Jean-Marc Robin on drums, alongside Greg Lamy himself. The quartet has to its credit an extensive discography and has played many concerts around the world.
After several jazz projects presented in the United States (New York City Winter Jazz Festival), in China and Brazil, their journey took them to Europe and more precisely to Italy where they joined the Italian interpreter Marco Massa, from Milan.
Marco Massa, drawn from an early age to the world of jazz by Italian icon Franco Cerri, balances energy with softness in his compositions. Over the years, this musical spirit has earned him several prizes (Premio Musicultura, Premio Sergio Endrigo). Since 2015, he has been merging the poetic vein of his music with the sounds of Greg Lamy.
At this event, Marco Massa will present his latest album "Sono cose delicate", which features a piece where Greg Lamy accompanies him on guitar.
The Brasserie K116 offers quality dinner-concerts from artists from Luxembourg and the Greater Region every Wednesday of the month at 2100. As always, the concert is free.
For more information, visit http//www.k116.lu.
Venue: Brasserie K116
Organiser: Brasserie K116
Price: Free
Reservations: n/a