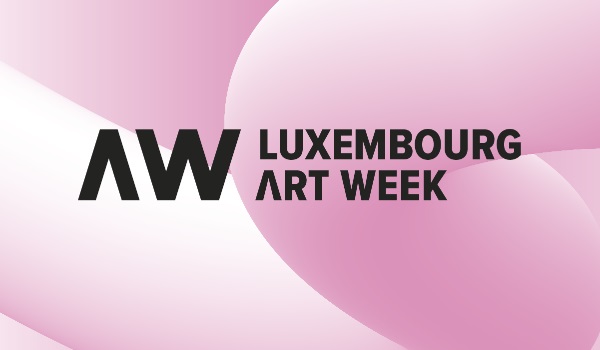 Details:
For its fifth edition, taking place from 8 to 10 November 2019 at the Halle Victor Hugo, Luxembourg Art Week will expand its exhibition space of more than 1,000 m2 and bring together more than 60 contemporary art galleries, cultural institutions and artist associations.
The event will divide artists itno three sections: the Main Section (32 galleries), Take Off, the prospective section (25) and, for the first time, First Call, a section dedicated to a selection of new galleries (7).
Ten new exhibitors will be joining the Main Section this year, including Galerie Albert Baumgarten (Freiburg), Galerie Laurent Godin (Paris), Galerie Kleindienst (Leipzig), Galerie Anja Knoess (Cologne), Galerie Voss (Düsseldorf), QG Gallery (Brussels) and ZS art gallery (Vienna). The new configuration also allows exhibitors to have exhibition areas greater than or equal to 50m2.
In addition, Luxembourg Art Week will maintain its commitment to emerging galleries by offering a selection of unprecedented quality in the Take Off section. As such, Galerie 1:1 (Luxembourg) Dauwens & Beernaerdt (Brussels), Engelage & Lieder (Düsseldorf), Rossi Contemporary (Brussels) and Saarländisches Künstlerhaus (Saarbrücken) will make their debut this year and complete the list of galleries already present the previous years. These include Bermel von Luxburg (Berlin), Galerie 8+4 (Paris), Modulab (Metz), Nosbaum Reding Projects (Luxembourg) and Polarraum (Hambourg).
Bermel von Luxburg (Berlin), Gallery 8 + 4 (Paris), Modulab (Metz), Nosbaum Reding Projects (Luxembourg) and Polarraum (Hamburg).
The fair will also launch a new section, First Call, which encourages international galleries, which have never before participated in Luxembourg Art Week, to discover the Luxembourg market. This section includes Cosar HMT (Düsseldorf), Klemm's Gallery (Berlin), Galerie Arnaud Lefebvre (Paris), Petra Rinck (Düsseldorf) and Nadja Vilenne (Liège). The Eva Meyer gallery (Paris) will also present a solo show by Man Ray whilst Adrián Ibáñez Galería (Tabio-Cundinamarca) will be the first Colombian gallery to exhibit at the fair.
For the second year in a row, Luxembourg Art Week is giving carte blanche to the Casino Luxembourg - Forum of Contemporary Art which, in collaboration with the Luxembourg artist Daniel Wagener, will offer a paticipative exhibition as well as presentation tools and media for trade fairs and exhibitions. This special project will complement the rich cultural programme planned by the organisers of the fair: conferences, performances, screenings, children's activities and much more...
Vernissage
8 November 2019 from 18:00–21:00
Opening hours
8 November 2019 from 11:00–21:00
9 November 2019 from 10:30–19:30
10 November 2019 from 10:30–18:00
Venue: Halle Victor Hugo
Organiser: Luxembourg Art Week SA
Price: Free
Reservations: n/a
URL: For details, see https://www.luxembourgartweek.lu/en/visit