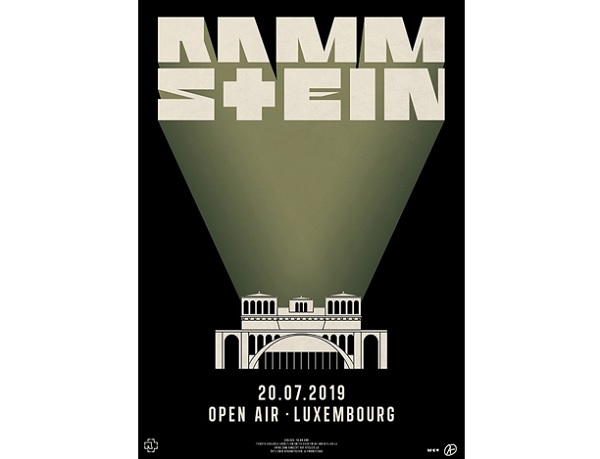 Details:
Den Atelier has announced that German metal band Rammstein will perform an outdoor concert on Saturday 20 July 2018 in Herchesfeld-Roeser.
Rammstein have previously performed in the Grand Duchy in 2010 and 2011; they will include Luxembourg in their Europe Stadium Tour in 2019 with probably the biggest ever touring stage to hit Luxembourg, especially built for this tour.
The open-air site at Herchesfeld-Roeser has been used in the past for the Rock-a-Field summer open-air music festivals.
Tickets will go on sale on Thursday 8 November 2018 at 10:00 at www.atelier.lu. The ticket buyer's name will be printed on each ticket, with a maximum 4 tickets per order.
All practical info (public transport, etc.) will follow closer to the date.
Venue: Herchesfeld-Roeser
Organiser: Den Atelier
Price: tbc
Reservations: www.atelier.lu